<![if !vml]>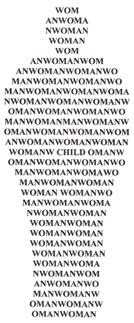 <![endif]>
POËZIE
IN HET NEDERLANDS
GENTS, BRITS OF EUROPEES ENGELS
5  boeken 50 blzn. Boek1: Magisch-realistisch. Boek2: Extra puur grafische vormgeving. Boek3: Surrealistisch. Boek4: Enkele verzen rond woordspelingen. Boek5: Vertaling van Engels werk. Boek6: Meertalig (Nederlands/Engels/Gents).
Kort toneelstuk geschreven in het Engels er wordt gewerkt aan een langere Gentse versie.
POETRY
CONVENTIONEEL TOT EXPERIMENTEEL
11 books 70 pp. about London, Britain, the world. Book1: Lyrics. Book2: London. Book3: Relations. Book4: Personal. Book5: Societal. Book6: Experimental. Book7: On things. Book8: Experimental but Phraseless. Book9: Worn out clothing. Book10: Language Mix (English/Dutch/Dialect of Ghent).
<![if !vml]>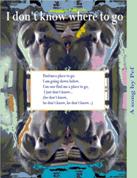 <![endif]>
LIEDJESTEKSTEN
IN HET NEDERLANDS GENTS, BRITS of EUROPEES ENGELS
Voor boeken: zie hiernaast.
CONVENTIONEEL TOT EXPERIMENTEEL
Books:  see Poetry.
Short play written about poetry, a poet and the world.
This play includes
Pef music.
AFORISMEN
IN HET NEDERLANDS of  ENGELS
MINI
WOORDENBOEKJES
MET GENTS
COLLECTIONS
OF QUOTES
Engelse en Nederlandse uitspraken geselecteerd in boeken van Gerd De Ley
<![if !vml]>

<![endif]>
<![if !vml]>

<![endif]>
MUZIEK MET OF ZONDER TEKST
VAN MODERN KLASSIEK TOT EXPERIMENTEEL
MET OF ZONDER TEKST
MUSIC WITH OR WITHOUT LYRICS
A VARIATION OF STYLES


3 officiële Muziek CD's (onder SILLY CONE BRAIN, PAGE 84 en DENTL CARE